We have been dedicated to the health of your hair for over 45 years. Then as now, we work passionately to provide you with effective, efficient hair solutions adapted to your needs. Whatever the problem that concerns you (hair loss, itching or other), our trichology experts and natural hair stylists are at your side. For concrete results, our hair clinic is the gold standard in Quebec!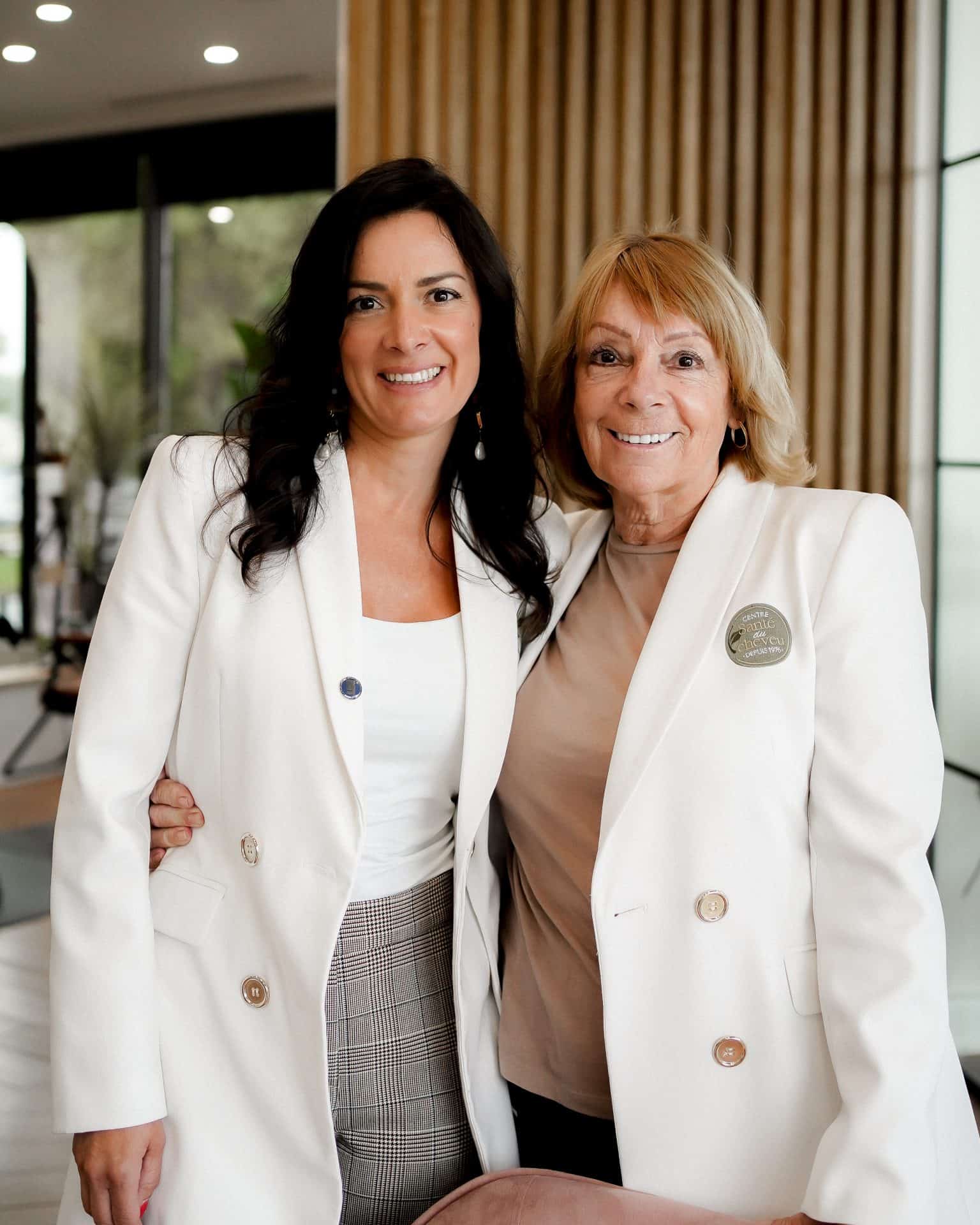 The benchmark
throughout the generations
The Hair Health Center was founded in 1976 by Ginette Lauzon, a pioneer in trichology in Quebec. Passionate and committed to her clientele, she was able to pass on to her daughter her philosophy based on respect, trust and quality of care.
A kindhearted woman, Janie-Claude Lauzon has been able to perpetuate this vision of excellence and contribute to the influence of the hair clinic on the North Shore and throughout Quebec, while maintaining the human approach that has distinguished the center for over 45 years.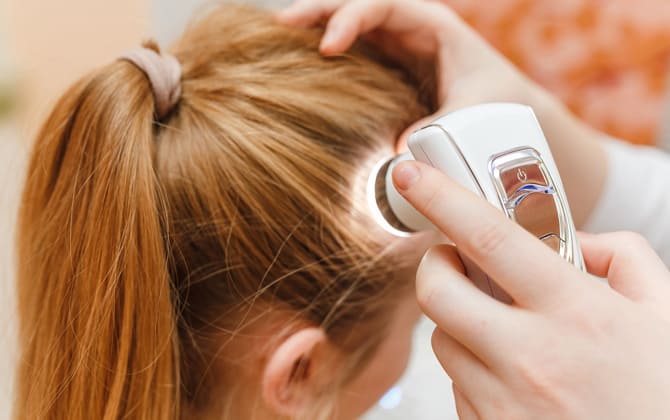 Iat certified
hair clinic in Quebec


The Hair Health Center is one of the few hair clinics in Quebec to be certified as an IAT trichologist/ trichologist by the International Association of Trichologists and to be a member of the World Trichology Society (WTS). Our expertise positions us as a reference in the prevention and control of hair loss and hair disorders in men, women and children. Our trichology specialists are always on the lookout for advances in health and hair care.
All services under one roof
MAKE AN APPOINTMENT WITH OUR CERTIFIED EXPERTS
Interested in discussing your options for improving your hair health?
Call us at 450 621-2599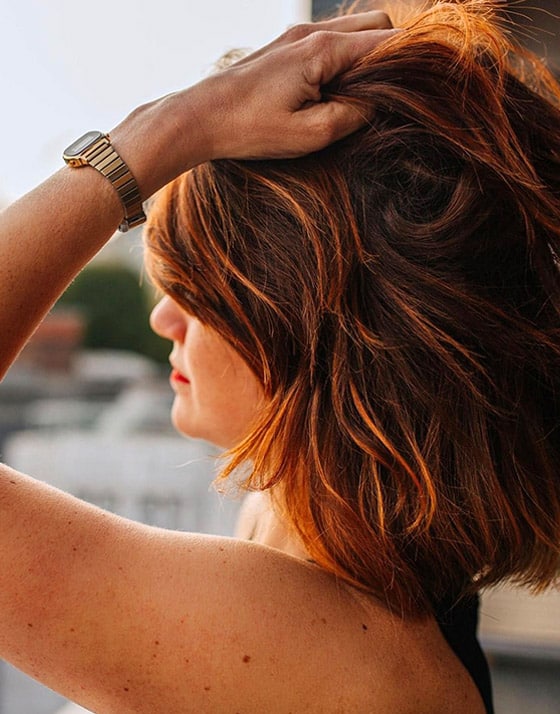 The benefits
of natural haircare
Our hair salon is made up of experienced stylists and colorists who are specialized in natural haircare. Concerned about your hair's health, we use top-of-the-line hair products made of certified organic ingredients that are soft on the scalp.. We invite you to discover all the benefits of natural treatments for women, men and children!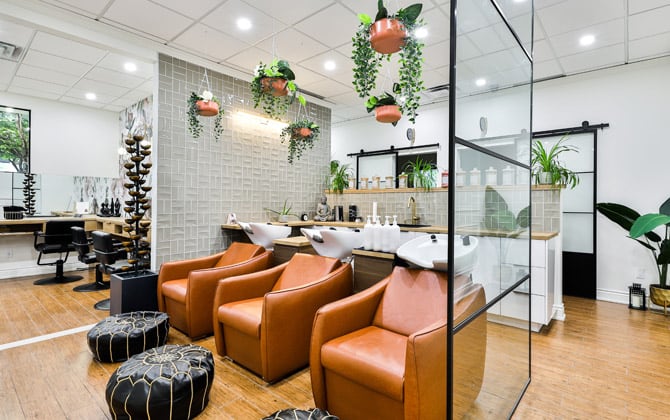 The Hair Health Center
experience
Every day, we welcome to our center people who, like you, are confronted with hair loss or scalp disorders. Whatever your condition, our certified trichologists will assist you with respect and discretion.. Located in Rosemère, on the North Shore (Montreal), our offices reflect our values and our dedication to our clients' well-being. You can be sure that consultations for medical hair prostheses or wigs will be held in private and in complete privacy.
Do you have concerns about your hair health? We will answer your questions and, most of all, we will guide you towards the best solutions for your needs. We offer all types of treatments: trichology, natural hairstyling, hair transplants, scalp mesotherapy, hair PRP, laser and much more!
At your service

for over 40 years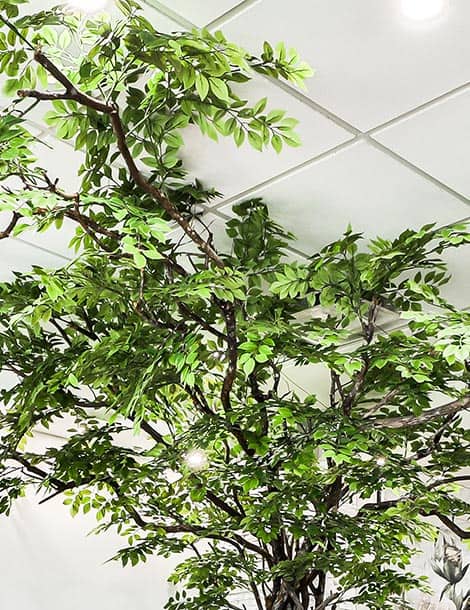 Our environmental commitment
We are committed to preserving our planet's future.. This is why we work with natural, top-of-the-line products in our hair clinic and salon that are safe for our employees, our clients and the environment. Our actions ( products selection, recycling, composting, etc.) are guided by our ecological vision. We also have a zero waste bulk station.
Reviews
You are a great team! It's nice and relaxing to go to the salon… You all bring a beautiful joie de vivre. Congratulations and good luck!
Diane
I am very happy to have found this specialized salon. Welcoming, warm, very good products and professional services. I highly recommend it.
Marie
The living room is very spacious, very pleasant, warm and welcoming so that one feels really comfortable. Everything is well thought out! There's room for everything! I particularly appreciate its transformation since its move. It used to be nice, but now it's beautiful! As for my hairdresser Rémi, he is extremely talented, as much for the coloring as for the haircuts which are particularly successful😊. I feel totally confident with him. He is a great listener and advisor! Thank you Rémi!
Catherine
I fell in love with your salon, the warm welcome and gentle, respectful approach make your business a great place to be. Your staff is qualified and friendly. The results are amazing! The products offered are absolutely efficient and in accordance with the respect of the natural approach that has been calling me for a few years. I am so charmed that I would like to join your team!!!
Magali
I've been wanting to visit the center for a while to analyze the itchy scalp. And I should have done it long before. The information and advice received are very relevant, the prices are reasonable. We can finally take back control of our scalp and take care of it, we must invest in our health! Thanks to the whole team!
Annie