We know how difficult hair loss can be. As soon as the disease is announced and throughout your cancer treatments, our trichology experts are at your side. According to your needs, we have custom-made hair wigs for women, men and children. Don't worry, today's wigs are imperceptible and provide a very natural result. We will also help you care for and nourish your hair and scalp. We offer you all services under one roof. Taking care of your hair's well-being is our mission!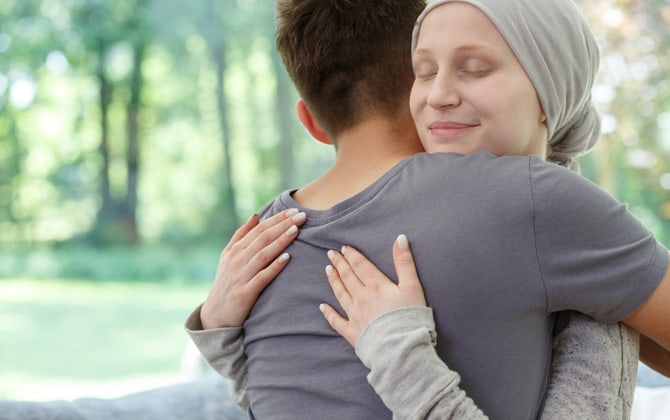 Hair loss is a common side effect of chemotherapy. Hair loss is caused by the decrease or cessation of cellular activity in the hair follicles. Other treatments used in the fight against cancer can also cause hair loss, such as hormone therapy and targeted drugs. In most cases, hair grows back once chemotherapy treatments are completed.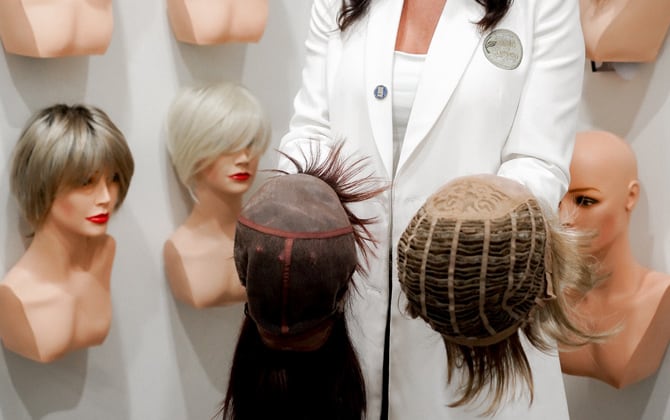 A human and
respectful approach
At Hair Health Center, we welcome you in a calm and relaxed environment that removes complexes and discomforts. Consultations take place in private and in complete intimacy… We go at your pace, without any pressure.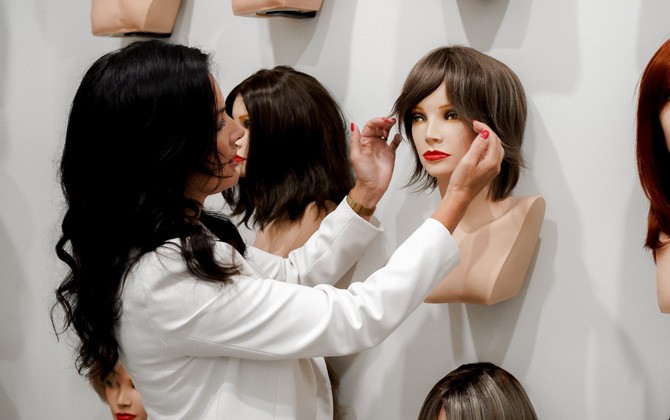 Our medical wigs are soft, comfortable and specially designed to cover the scalp weakened by cancer treatments. Some come with a handmade cap, others with a machine-made cap. Depending on your preference, we have wigs with synthetic hair and human hair. You can also choose the color, length and volume of the hair. Our hair prosthesis specialists will help you select a style that looks your best from our large selection in the showroom and on order. The most important thing is that you feel good.
Good to know: the cost of a medical hair prosthesis is eligible for federal and provincial tax credits and a $500 subsidy, in partnership with CLSCs and hospitals. Keep your prescription!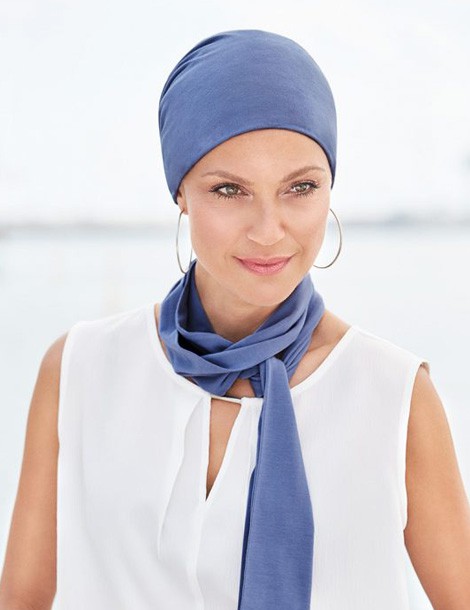 Adapted caps, hats and scarves
We have a large selection of chemo caps and hats in different colors that will provide you with maximum style and comfort during your treatments, not to mention Sibelle's ready-to-style scarves and bangs. At Hair Health Center, we support you in your hair transition before, during and after treatment.
We are proud partners of Sibelle