Emerging baldness? Hair thinning? Alopecia? PRP hair treatment – or platelet-rich plasma – is an effective and natural regenerative therapy that stimulates hair growth. At Hair Health Center, we are specialized in hair health and hair loss since 1976. Always on the lookout for the best practices and technological advances, our experts will tell you if PRP hair treatment is the right solution for you.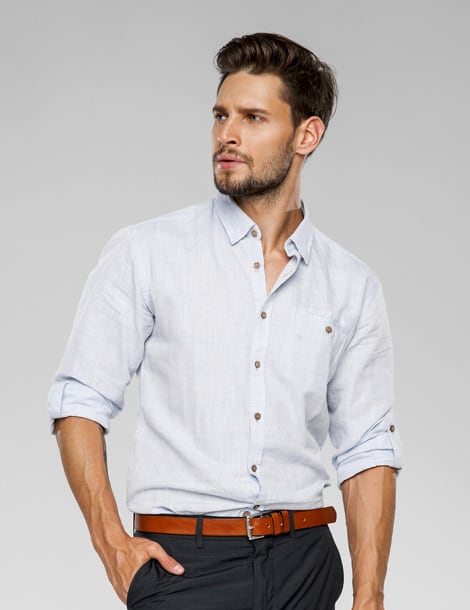 PRP for hair owes its effectiveness to platelet-rich plasma. Naturally present in the blood, PRP contains nutrients and growth factors that promote the production of collagen and elastin. PRP injections under the scalp help slow hair loss, stimulate growth and improve the quality of your hair. It is a non-surgical treatment that results in thicker, more natural-looking hair.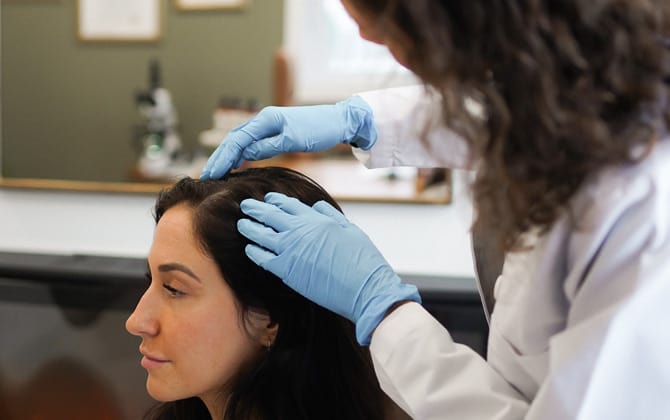 Who is
the PRP hair treatment for
PRP hair treatment, step by step
A blood test is required to obtain platelet-rich plasma. The blood sample is taken by our nurse at our hair clinic in Rosemère, on the North Shore. The blood sample is placed in a centrifuge and the platelet-rich plasma is collected. The PRP is then injected through micro-incisions under the scalp, in the hair loss areas. The PRP treatment is performed by a qualified nurse specialized in hair health.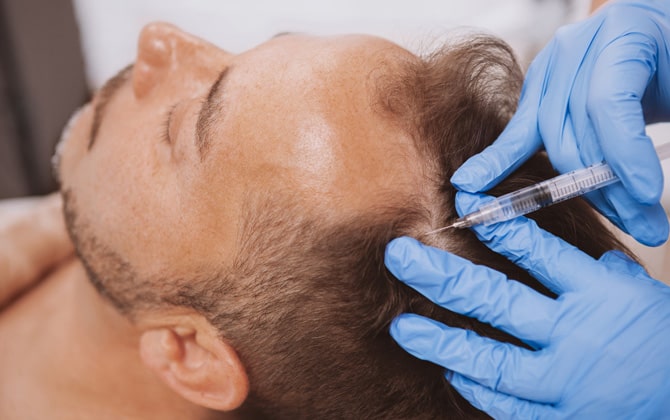 PRP injections in the scalp pose no health risks and no risk of rejection. Since the platelet-rich plasma comes from your blood, it is completely biocompatible. You can enjoy the positive effects of this hair rejuvenation treatment with confidence. Our experts will analyze your scalp and advise you according to your needs and situation.
After analysis, we chose to offer the PRP service with one of the most renowned systems. Unlike other PRP treatments, no synthetic additives are required. It is the only treatment that allows for truly natural tissue regeneration using your body's own ability to regenerate your skin. It is 100% autologous.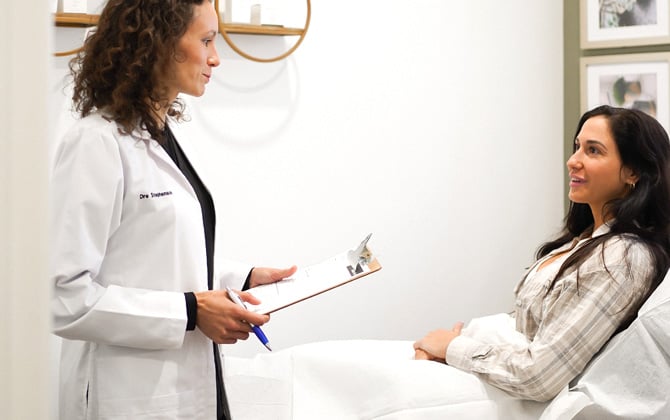 You can rely on our team of trichology experts to offer you a personalized follow-up plan and assist you throughout your PRP hair treatments. We use the latest technological tools to evaluate PRP's impact and benefits on the hair. With the help of a microcamera magnifying up to 200X, we can verify the appearance of new hair and adjust the treatments, if necessary.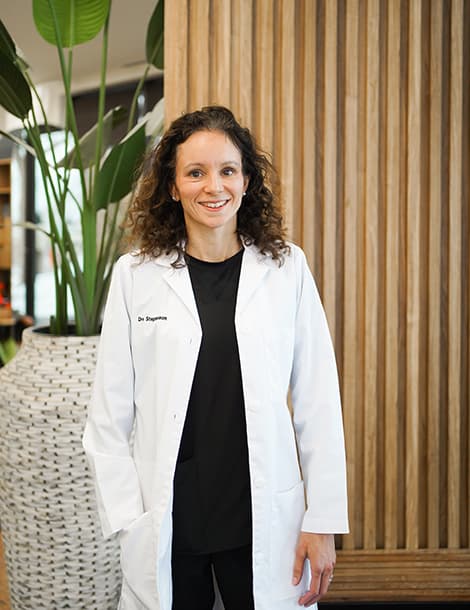 Under medical
supervision
Dr. Stephenson, medical director of the Hair Health Center, offers medical consultations for hair loss and supervises PRP treatments. Her empathetic approach, focused on the well-being of the patient, is appreciated by all. The cost for a consultation is $150.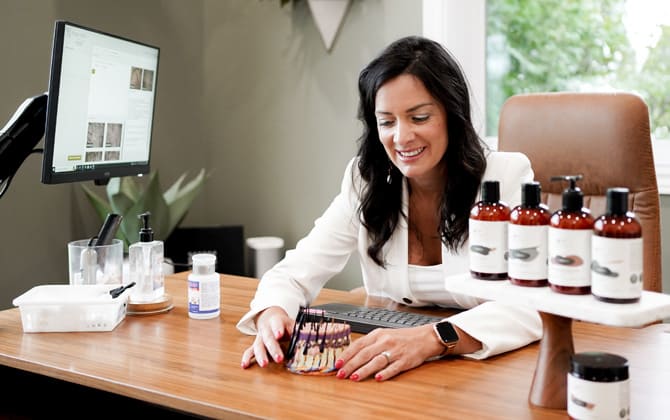 A complete line
of hair care services